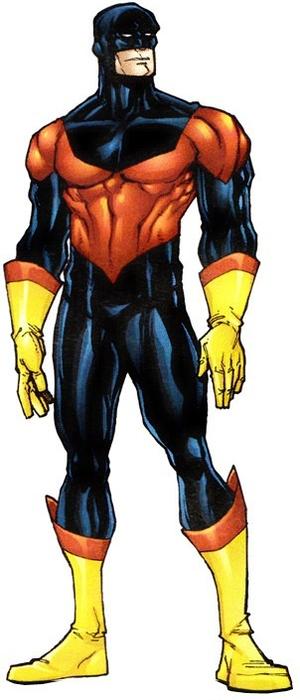 Vormund (formerly Hauptmann Deutschland) is a German special forces operative and a government sanctioned superhero. He was the leader of Germany's first superhero team, Schutz Heiliggruppe, and has fought alongside Captain America several times.
While training with the KSK Kommando Spezialkräfte, Markus Ettlinger underwent genetic experiments resulting in him receiving superhuman abilities akin to Captain America. Ettlinger became a government operative and a national hero as Hauptmann Deutschland who found international terrorists and brought Nazi war criminals to justice. He was later selected to lead Schutz Heiliggruppe, Germany's premier superhero team.
Ad blocker interference detected!
Wikia is a free-to-use site that makes money from advertising. We have a modified experience for viewers using ad blockers

Wikia is not accessible if you've made further modifications. Remove the custom ad blocker rule(s) and the page will load as expected.